Do you want to reclaim vibrant and youthful joints, muscles, and skin? Then check out:
ULTRA Collagen
And discover how the right type of collagen can undo years of aging!
Dear Reader,
Time isn't kind to our joints, muscles, or skin.
And it can get steadily worse, until you barely recognize the person that you see in the mirror.
You're not alone… this happens to everyone.
Fortunately, there's a powerful way to fight back…
A powerful way to reclaim the vibrant, youthful skin—and even joints and muscles that you enjoyed in your youth.
You might have heard of it:
Collagen.
This all-natural compound is produced by your own body, and it can halt or even reverse these signs of aging!
In fact, collagen already makes up 75% of your skin.
It also makes up 80% of your joints, tendons, and ligaments—as well as 90% of your hair, nails, and bones.
But here's the problem:
As your body hits middle age, its collagen production drops by half. And this problem gets worse over time.
Every single year, your body produces less and less collagen. This leads to skin, muscles, and joints that simply don't function like they used to.
Fortunately, there is a solution!
Because it turns out that you can boost the amount of collagen in your body by consuming collagen supplements.
But there is a catch!
New research from the scientific journal, Nutrients, shows that while collagen has powerful effects, the specific type you take can dramatically alter the benefits received.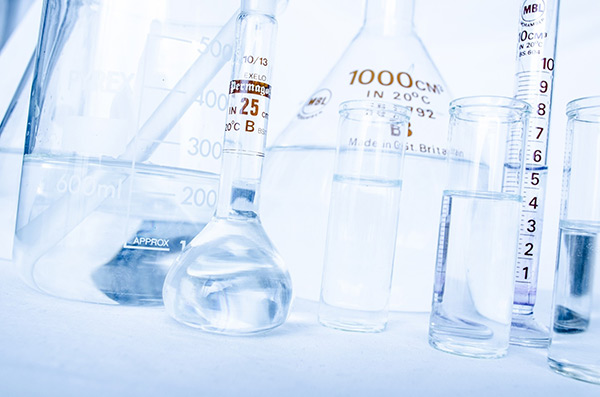 So, to unlock the full anti-aging effects of this wonder compound...
You have to take the right type of collagen.
And unfortunately, an enormous amount of people simply take the wrong type—missing the results they hope for, and ultimately giving up.
You see, there are actually five different types of collagen that your body needs to experience the full range of benefits.
Yet, most commercial forms of collagen only include a small fraction of these different types.
And this leaves you without proper support.
In fact, most collagen supplements do not contain whole proteins at all. This means that they don't provide each of the nine essential amino acids that your body needs.
And this is almost beside the point, when you consider how unpleasant and difficult many collagen supplements are.
If you've ever tried collagen powder, you may have noticed that it wasn't able to dissolve—leaving a nasty mess of clumps at the bottom of your cup.
Not to mention that they can absolutely ruin your food or drink with an awful taste or smell.
Not so practical for regular use, is it?
Even worse is the wide range of toxins that were found in collagen products in a recent study.
That's right…
Insecticides, parabens, steroids, antibiotics, and medication (among other toxins) could be lurking in some "health" supplements.
Rather than boosting your health, they could just be causing even more harm!
And the worst part of all this, is it may be keeping people from taking a genuinely incredible supplement.
Because the right type of collagen can be transformational to your health and wellness.
How does collagen benefit the body?
Since collagen is the most abundant protein in the entire body, it's essential!
And as you've seen, your body makes less of it every year you age.
This contributes to saggy and wrinkled skin, brittle bones, decreased strength, hair thinning, weak nails, and much, much more.
But taking a collagen supplement reverses this natural aging process.
That means, although you'll continue to get older, your mind and body can feel and look much younger than your age.
And it doesn't just help the way the body looks, but also the way it functions.
Collagen:
Supports digestion by increasing the acid in the stomach and keeping liquids and digestive fluids in the gut.
Helps maintain and restore gut health, as well as support healthy immune functioning.
Supports the body's natural detox processes.
Helps support skin elasticity by forming elastin and other compounds.
Helps maintain a youthful skin tone and texture, as well as reducing the appearance of lines and wrinkles.
Supports energy production during exercise and muscle growth by forming creatine and other amino acids.
Supports the construction of DNA and RNA, the genetic building blocks for healthful cells.
Supports your body's normal and healthy inflammatory responses.
Promotes a calm and relaxed feeling—and even restfulness as you sleep.
Collagen helps support your joints and bones.
When your joints become less flexible and more uncomfortable, it only makes sense that restoring their fundamental building block—collagen—will help revitalize them.
Collagen offers many benefits for your joints and bones. That's because it:
Provides the cushioning between bones to help keep them gliding smoothly and easily.
Supplies the ultimate building blocks for maintaining durable bones and proper bone mineral density.
Contributes amino acids used for building healthy collagenous fibers in cartilage.
If you experience stiffness, your bones and joints are practically begging you to supply them with collagen.
It helps with strong, healthy hair and nails too!
As you age, your hair becomes thin, and your nails grow brittle. This is a result of your body making less type I collagen.
Type I collagen is an essential building block for both hair and nail health. It supports the inner structure of your hair and nails, as well as the outer appearance.
How well does collagen work for nails?
Well, a recent study was published in the Journal of Cosmetic Dermatology to answer this question. After a 24-week trial, researchers found that collagen supplements:
Promoted a 12% increase in nail growth rate
Supported nail strength.
Decreased frequency of broken nails by 42%.
Supported overall nail health in as little as four weeks.
When it comes to hair health, the science-backed benefits of collagen seem endless.
Just to name a few, collagen:
Provides amino acids that can be used to create hair.
Helps fight damage to hair follicles by providing antioxidants.
May help prevent hair thinning due to aging.
Helps provide antioxidants which may slow hair graying.
The fact is, collagen is an incredible compound.
And if you get the right type it can be transformational to your health and wellness.
That's why we are proud to announce that Bambu Naturals is launching our very own ultra-premium version!
It's called ULTRA Collagen.
And we believe this is the world's best collagen supplement on the market today.
This is high-quality collagen without the downsides of most commercially available supplements.
You're going to love everything about it:
No taste
Highly effective
Five different types of collagen
Proudly Made in the USA
Made in an FDA-registered facility.
But here's what makes it truly superlative:
ULTRA Collagen includes each of the five key types of collagen—perfectly balanced for the maximum benefits.
This includes collagen from five different natural sources:
Bovine collagen peptides (type I and type III)
Hydrolyzed chicken collagen (type II)
Pure hydrolized marine collagen peptides (type I and type III)
Eggshell membrane collagen peptides (type V and type X)
Avian sternum collagen peptides (type II)
As you can see, we've emphasized hydrolyzed collagen. This means that it's broken down into something called peptides.
Many collagen supplements don't have this—which means they're missing out!
Collagen peptides can be absorbed by the body much more quickly and easily.
They also cause the body to create even more collagen and hyaluronic acid—a vital substance that offers hydration for the skin and lubrication for the joints.
And this complex is packed full of protein!
Protein that helps you stay satisfied and full for a longer time, so you don't feel like you need junk food throughout the day.
That means it could even help you lose weight!
How do you use ULTRA Collagen? It's easy…
Like, really easy.
Unlike many supplements, simply take a capsule every morning.
No splashing broths or spilling powders. Plus, you won't experience any strong fishy or meaty flavor.
Our collagen has no flavor and no odor!
Yet at the same time, you're fueling your muscles, skin, joints, gut, hair, and nails with the right stuff they need to thrive.
Be prepared to be astonished at how much you can revitalize the way your body looks and feels.
And get this:
We source ULTRA Collagen directly from our GMP-certified lab in Jordan, Utah.
This means you don't have to pay any expensive markup. There are no retail store or warehousing costs for you to cover.
So, we can bring it to you for far CHEAPER than it would normally cost.
In other words, you get an ultra-premium product at an ultra-low price.
And when we say ultra-premium...
We MEAN ultra-premium.
Five essential types of collagen
Supports the health of your bones, skin, joints, hair, cartilage, and more
Tasteless and odorless
Easy to digest
Provides a protein boost
No toxic GMOs, fillers, or additives
Helps revitalize the way you look and feel.
Oh, and one more thing.
You have nothing to lose by giving ULTRA Collagen a try...
Because you're 100% protected by the Bambu Naturals guarantee.
If you try ULTRA Collagen and decide it doesn't make you feel like a million bucks...
Or if you don't feel like your joints, muscles, and skin are being restored to youthful vitality...
Then all you have to do is send it back within the first 30 days and we'll refund 100% of your money, no questions asked.
It's that simple.
No fuss, no hassle.
So give it a shot today!
And reclaim the vibrant, youthful body that you deserve.
All you have to do is click the button below that says "Buy now!" and you'll be taken straight to our secure, SSL-encrypted order form.
As a special bonus, you'll also get FREE access to our VIP shipping program.
That means you'll get a steady supply of ULTRA Collagen, without ever having to miss a month or see prices go up.
And if we're ever backordered, you'll go to the front of the line.
Best of all, you will never have to pay a single penny more than the special promotional price you're about to lock in today.
And when you run out, a new bottle will be automatically sent to you, and we'll simply bill the same credit card we have on file.
This is completely RISK-FREE.
We only activate this special service with your permission—and you can pause or cancel the deliveries at any time. It won't cost you a dime.
I can't wait to see you get started today!
To your health,

Alex Reid
CEO, Bambu Naturals
These statements have not been evaluated by the FDA. This product is not intended to diagnose, treat, prevent, or cure any disease.
Nutrients. 2017 Nov; 9(11): 1209. Published online 2017 Nov 3. doi: 10.3390/nu9111209 PMCID: PMC5707681 PMID: 29099747 Hongdong Song,1 Siqi Zhang,1 Ling Zhang,1 and Bo Li1,2,*
Gallagher, M. E. (2002). Toxicity testing requirements, methods and proposed alternatives. Environs: Envtl. L. & Pol'y J., 26, 253.
Ganceviciene, R., Liakou, A. I., Theodoridis, A., Makrantonaki, E., & Zouboulis, C. C. (2012). Skin anti-aging strategies. Dermato-endocrinology, 4(3), 308–319. doi:10.4161/derm.22804
Ganceviciene, R., Liakou, A. I., Theodoridis, A., Makrantonaki, E., & Zouboulis, C. C. (2012). Skin anti-aging strategies. Dermato-endocrinology, 4(3), 308–319. doi:10.4161/derm.22804
Zdzieblik, D., Oesser, S., Baumstark, M. W., Gollhofer, A., & König, D. (2015). Collagen peptide supplementation in combination with resistance training improves body composition and increases muscle strength in elderly sarcopenic men: a randomised controlled trial. The British journal of nutrition, 114(8), 1237–1245. doi:10.1017/S0007114515002810
Hoemann, C. D., Sun, J., Chrzanowski, V., & Buschmann, M. D. (2002). A multivalent assay to detect glycosaminoglycan, protein, collagen, RNA, and DNA content in milligram samples of cartilage or hydrogel-based repair cartilage. Analytical biochemistry, 300(1), 1-10.
Hexsel, D., Zague, V., Schunck, M., Siega, C., Camozzato, F. O., & Oesser, S. (2017). Oral supplementation with specific bioactive collagen peptides improves nail growth and reduces symptoms of brittle nails. Journal of cosmetic dermatology, 16(4), 520-526.
Yang, F. C., Zhang, Y., & Rheinstädter, M. C. (2014). The structure of people's hair. PeerJ, 2, e619.
Abedin, M. Z., Karim, A. A., Latiff, A. A., Gan, C. Y., Ghazali, F. C., Barzideh, Z., ... & Sarker, M. Z. I. (2014). Biochemical and radical-scavenging properties of sea cucumber (Stichopus vastus) collagen hydrolysates. Natural product research, 28(16), 1302-1305.
Varani, J., Dame, M. K., Rittie, L., Fligiel, S. E., Kang, S., Fisher, G. J., & Voorhees, J. J. (2006). Decreased collagen production in chronologically aged skin: roles of age-dependent alteration in fibroblast function and defective mechanical stimulation. The American journal of pathology, 168(6), 1861-1868.
Seiberg, M. (2013). Age‐induced hair greying–the multiple effects of oxidative stress. International journal of cosmetic science, 35(6), 532-538.